Frontlines
10 Questions With Diane Paddison
"TSA's greatest opportunity is to partner with other nonprofit organizations doing similar work."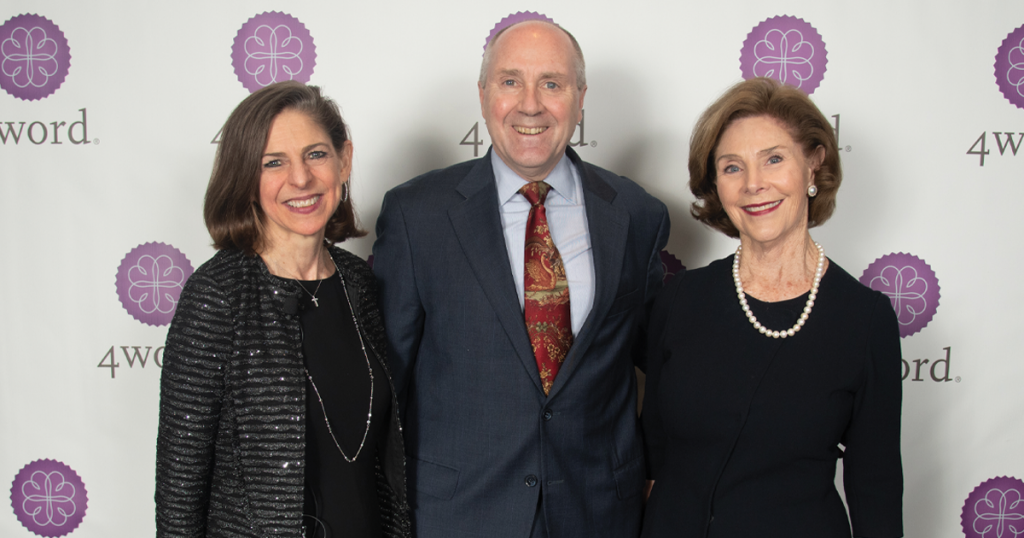 4word Founder and Harvard MBA Diane Paddison is a former global executive of two Fortune 500 companies, as well as one Fortune 100 company. She is currently a member of the National Advisory Board, in addition to serving on several other corporate and nonprofit boards. She published "Work, Love, Pray" in 2011, laying the foundation for 4word and "Be Refreshed: a Year of Devotions for Women in the Workplace," published in 2017. Diane and her husband, Chris, have four children and live in Dallas, TX.
1.How did you meet the Army?
I was blessed to know Rob Pace, former Chair of the NAB. He invited me to an NAB breakfast in Portland in 2010. I was so touched by the Holy Spirit during the message given by Israel Gaither. I knew I needed to get involved. Since that time, I served on the NAB for nine years, took my sabbatical year, and I am blessed to serve again
2. What initiatives from the National Advisory Board are you most excited about?
I am most excited about three initiatives: 1. The focus around national, corporate and foundation fundraising led by Michael Ducker. There is a huge opportunity. The more resources we can bring to The Salvation Army, the more people we can serve. 2. A focus on digital. Using technology well allows The Army to leverage its resources to create awareness, then encourage people to give their time, talent and treasure. 3. Echelon. Young leaders are bringing energy, creativity and new ways of doing things to The Army.
3. What should The Salvation Army expect of advisory board members at a local level? Likewise, what is your expectation for officers that work with advisory board members?
Advisory Board members should be wonderful ambassadors for The Army. As an advisory board member, it is helpful to have officers guide the way with coaching and feedback. In addition, it is so refreshing when ACTION takes place from one meeting to the next.
4. Who is your most admired leader?
Jesus Christ is my most admired leader. He focused on a small group of disciples who changed the world with his great teaching and delegation. Together the disciples were much stronger than if they went about their work alone. It is so important in everything that we do to create community and help others "belong."
5. What has been one of your biggest joys and challenges as a leader?
My personal vision statement is "to help women believe what they do not see." I am blessed to have the opportunity each day to see women go beyond what they thought they could accomplish through my work with 4wordwomen.org. My biggest challenge is to stay very focused on the most important.
6. How does faith influence your career and community volunteer work?
In my own life, I know the exponential impact that happens when God is at the top of the organization chart. With God, being bold is not crazy. I want to volunteer with organizations who are not afraid to be bold. Ephesians 3:20-21 is my verse for 4word. I have seen God do things I "could have never asked or imagined."
7. What are you most proud of?
I am most proud of my family. Chris, my husband, has been my best friend and life partner for over 20 years. With God at the center of our relationship, we have been blessed to raise four adult children who love the Lord and love each other. We also have two granddaughters who are the love of our lives.
8. What do you see as TSA's greatest opportunity and challenge?
TSA's greatest opportunity is to partner with other nonprofit organizations doing similar work. TSA's greatest challenge to is overcome resistance to change.
9. What are you currently reading?
"Believe It" by Jamie Kern Lima, the Founder of IT Cosmetics. Jamie's story is another story of a young woman overcoming unbelievable odds. She wants to help other women be empowered to do the same and bring their faith to their workplace.
10. How do you make space in your life for rhythm and rest?
My children would tell you that there are three untouchables in my life: my morning Bible study, my work out after or during my Bible study and a good night's rest. I am also a healthy eater. Also, my favorite word is "no." If I say no to the things that don't line up with my priorities, it allows me to say yes to the things that are my priorities.