Frontlines
10 Questions with Kathy Lovin
"Think about the situation you're in and decide what you want to say about it in advance."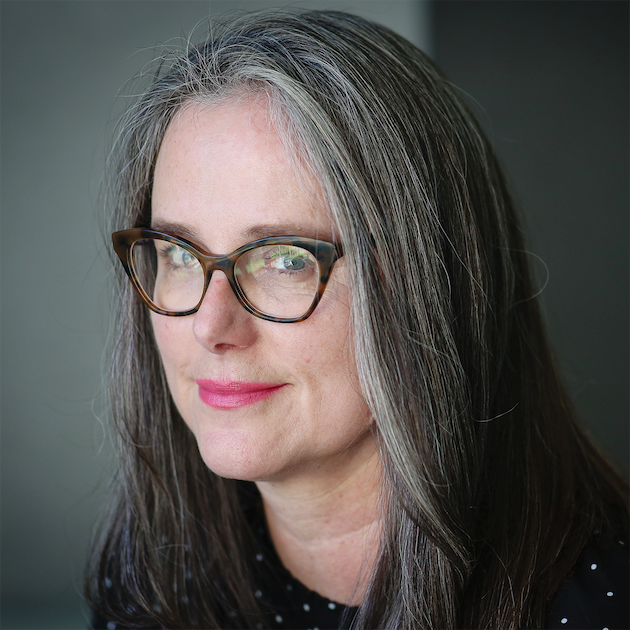 Kathy Lovin manages public relations for the Army's Western Territory. Her main role is to mentor PR directors, train and coach leaders and staff on communications practices and help them address challenging topics. Her experience before coming to the Army in 1999 includes managing a skid-row mission, working for a political-campaign consulting firm and serving on the White House political affairs staff during President Ronald Reagan's second term.
1. How did you meet The Salvation Army?
Twenty-two years ago, I worked in public relations for a Skid Row rescue mission in Los Angeles. When the boss who hired me moved on to The Salvation Army, she asked me to consider joining her. I worked in marketing and communications at the Southern California (now called the California South) Division for three years and then moved on to Territorial Headquarters in 2002.
2. What brings you joy and happiness?
Let's just agree that Jesus is number one. In addition, my other great joys are reading Jane Austen and watching Dateline, visiting National Parks, caring for rescue cats and making modern quilts.
3. What is one challenge that you see for the Army?
I'm concerned that the difficulties of this present age will distract us from our core mission at the Army. Even now, many of us are being pulled into conversations where we don't have expertise. We should be willing to learn and grow, but also say no to the things that keep us from focusing on growing saints and caring for people experiencing poverty.
4. Who has made the biggest impact on you and your career?
Commissioner Ken Hodder impacted me the most. He was my supervisor for a while when I worked at the divisional level 20 years ago. The way he analyzed an issue and applied new thinking to describe it and solve it was eye-opening. His approach taught me a lot and helped me prepare to work for Major Dave Hudson, who was the community relations and development secretary in the West. Commissioner Hudson hired me to handle public relations challenges at the territorial level.
5. What are you currently reading?
I am currently reading "Pilgrim's Progress" with my book club, but I'm also reading "Wild Swans" by Jung Chang on my own.
6. How do you handle negativity?
My job is all about handling negativity, online and in person. I teach leadership how to give media interviews on challenging topics and coach staff on how to respond to difficult questions in person or online. The most important thing for all of us to remember is that we must prepare for every interview or conversation. Think about the situation you're in and decide what you want to say about it in advance. Then, confidently and politely work those messages to assert what you know to be true in a thoughtful way.
7. What drove you to choose the career that you did?
Before I started working in public relations, I worked in politics. I love great ideas that make the world better for others and the challenge of talking about them in a way that makes others want to know more. My role now is a blend of communications and public affairs.
8. What are two of your greatest strengths?
I'm very creative and I'm a problem solver. Those two things go together well and have given me lots of new and interesting experiences in life and in work.
9. What advice would you give someone who is struggling with faith?
Everybody struggles with their faith at one time or another. Right now, there are so many ideologies competing for our attention and trying to shape our worldview. We're all being "discipled" by something, so choose wisely. And if you're struggling with your faith, ask your corps officer/pastor or Bible study leader for some help working through your questions. Please don't be afraid to ask. We've all been there.
10. What's your favorite dessert?
I won't turn down a dark chocolate peanut butter cup!