Feature
After the Heartbreak with Tiffany Catron
"I couldn't believe that God saw every little piece of everything I was going through."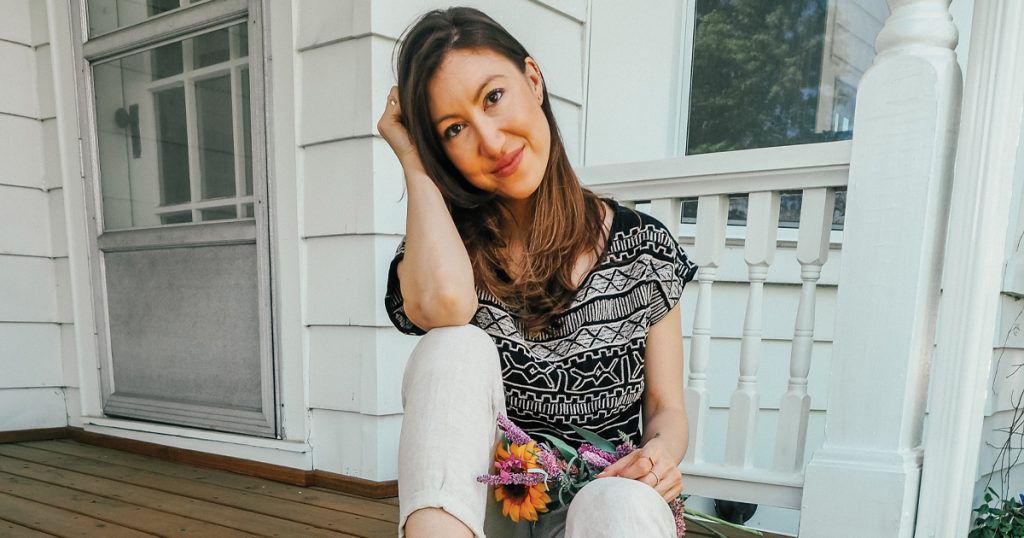 Tiffany Catron started her faith-inspired blog Lavender Vines during one of the hardest periods of her life. Through writing and finding a community of women from around the world, she was able to turn her heartbreak into her life's purpose—being a resource for other's to enhance their relationship with the Lord.
When did you find God?
I grew up in a Christian household, but there was always this disconnect. I'd hear people say, "I just want the Lord's will in my life," and I'd wonder, "What are you talking about? What does that mean?" I just had no understanding of it at all. No understanding of putting God first and following Him and His ways. It wasn't until my separation that I started to feel like my world was falling apart. One day everything that I thought was stable started falling to pieces. And I had no idea what to do anymore.
As we filed for divorce, I became depressed and even started to fail at my job. All these pillars of stability were starting to crash down. I couldn't help myself. I didn't know how to get out of this hole that I fell into. I felt helpless and not in control of anything. I needed someone or something that was greater than me. I knew I needed God and I needed Him to be real. One day I just called out, "God, if You're real, if You exist, I need You to show up right now. I need You to show Yourself to me. I need to experience You. I need something real and tangible. I am completely lost, and I need a big God who can help me because I can't help myself." Shortly after that I started going to church and it was the first time I truly worshipped and let the Lord speak to me. It was so clear, so distinct. He knew I was in pain and in that moment I came undone. I couldn't believe that God saw every little piece of everything I was going through, everything I was experiencing, the injustice that I felt, the inability to get out of bed, the inability to eat, to care about my life. He cares and knows me and makes me feel like the most special person in the entire world. He's real. He exists. And He loves me. That's the catalyst for me becoming passionate about the Lord and wanting to share it.
When did you start Lavender Vines?
I felt super inspired to start sharing about what God was doing in my life because I had just gone through a divorce, and it was a very dark and traumatic time for me. But it was through that heartache that I was saved by Christ. So, there is beauty and blessing on the other side of it. I was trying to figure out all these new things on my own. I felt so lost. When I started getting revelations from the Lord, I didn't know that my life could look the way it looks now. I've always been a writer, so starting an online blog was not a new concept to me, but I knew that I wanted this website to be more like a community. I wanted it to be a place for people who have questions, doubts, who feel lonely and who are facing hardships to understand that they aren't alone. And through this community I have found that there are a lot of people who are experiencing the same struggles as me. It's amazing to be able to give insights, wisdom and encouragement to those who need it.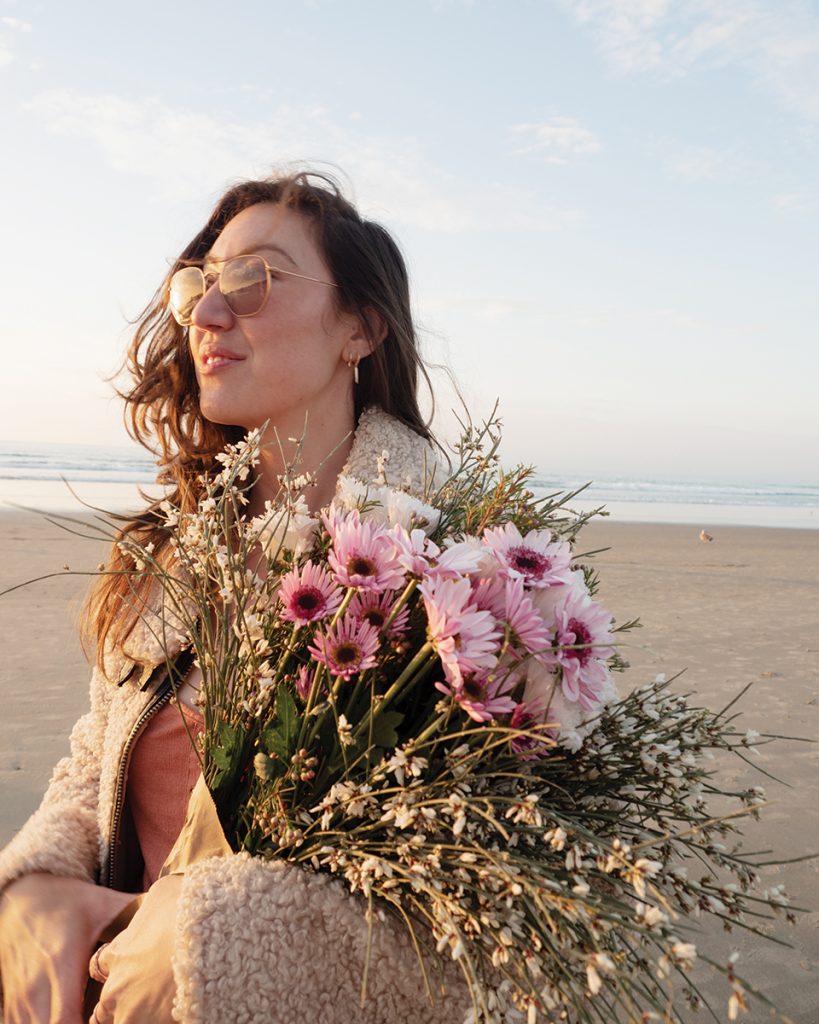 What projects have you been working on?
I am extremely passionate about the e-book series I just released. I used to be a very fearful person. I was never confident, and I always felt like I wasn't enough. I was very insecure. But as a I drew closer to God I started to understand and digest everything that He says I am, and I started to believe it. Before I knew it, the confidence and love that He radiated in me I started to radiate to the world. It's because of this—studying the Word, listening to Him and praying—that I learned who my identity in Christ truly is. I felt so much freedom as shackles of bondage fell off me and I understood who I am in Christ and who He says I am. The e-book series is called "Understanding Your Identity in Christ." In it I share everything I've learned and try to help others find their path to Him as well. I want people to understand that if you want more from yourself, then you need to listen when God speaks to you.
I also just released a book called "Engaged Couples Devotional." The title is pretty much straight to the point. It's a 52-week devotional that can help strengthen your love with your partner as well as your relationship with God. It's my first published work and it's available on Amazon.
How do you unwind from the day?
I live in California and it's absolutely beautiful here. I love being outside, visiting new coffee shops, reading, going to the beach and hanging out with friends. I love doing things that inspire my creativity. Since the pandemic, I've really been into picnics in the park. On a sunny day it's the best thing to grab some friends and put together your favorite drinks and snacks.
What else do you want us to know?
If God is calling you to do something great in your life but you doubt that you could ever do it or muster the strength or be that confident—I just want to say, "Yes, you can." You can do anything that God is calling you to do. If you surrender to Him and let Him lead you, you can do remarkable things. He can do amazing things in and through your life and it will be a blessing to you and to so many people. I just want to encourage you t to surrender and let Him do what He wants to do in your life— and know that it's going to be beautiful.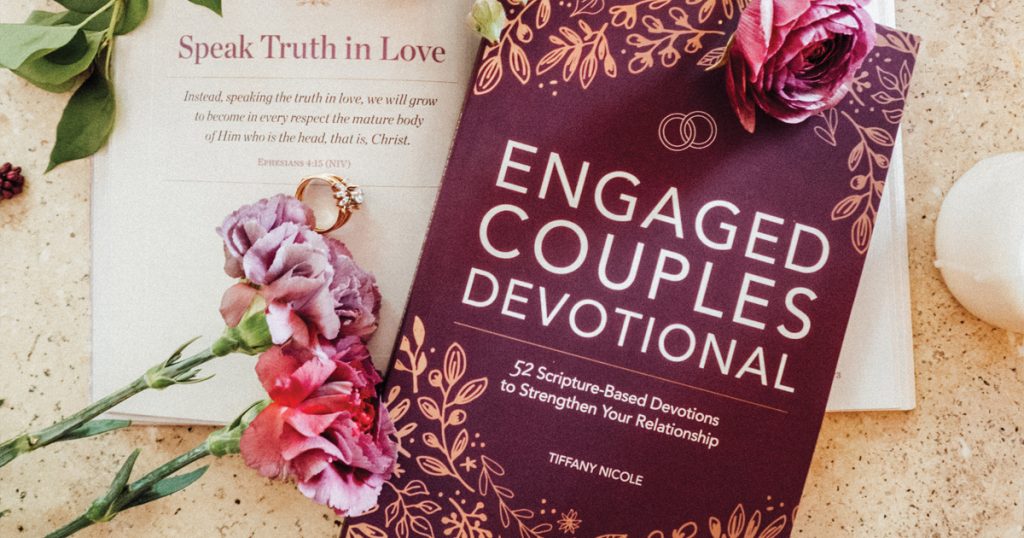 To learn more about Tiffany and her e-book "How to Understand Your Identity in Christ" visit her blog at lavendervines.com and follow her on Instagram @xotiffanynicole. Her book "Engaged Couples Devotional" is available on Amazon.