Healthy Habits
EXTENDED: Products of Transformation
Others-Trade for Hope Director April Foster details the program's impact in places like Kenya, Bangladesh and Pakistan and why it's the stories behind the products that hold the greatest value.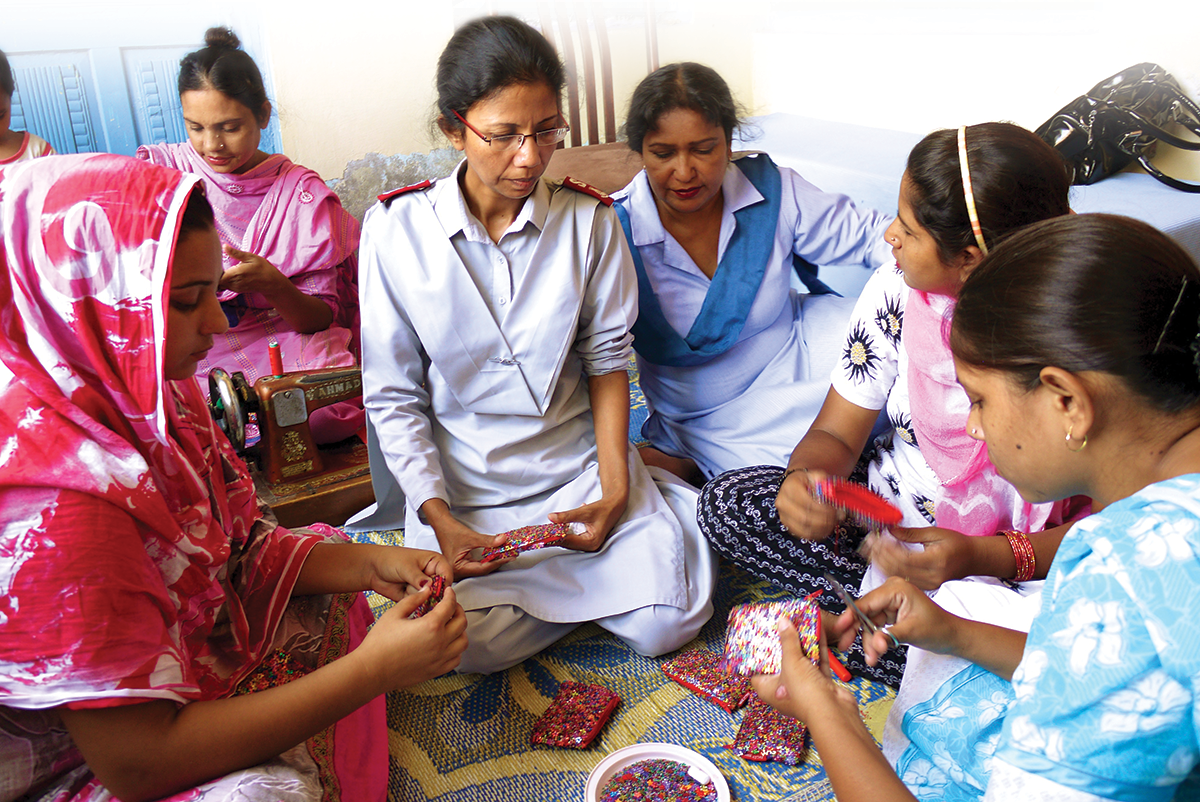 What is Others–Trade for Hope and how did it come to be?
April: Others–Trade for Hope is the Salvation Army's global social enterprise. We partner with over 1,200 men and women in Bangladesh, Kenya, and Pakistan, drawing on their skills and expertise as artisans. We market their beautiful handmade products and tell the story behind the product. This ministry began in the late 70s in Bangladesh and came directly out of work with vulnerable women looking for a way out of situations that were enslaving and entrapping them and jeopardizing their children's future. Eventually, retail space was set up in Bangladesh to sell those products. And then partnerships with other territories began to emerge in Norway and Sweden and Denmark and then more recently here in the United States.
How did you become the Director of Others Trade for Hope?
April: I had been living in Kenya for 20 years, very involved in the Army's work with HIV and community development there and had seen a lot of initiatives with women's groups for micro-enterprise and small businesses. We began to look for markets locally in Kenya for women making products from recycled paper. The Others global team were looking to add a country in the Africa region to the Other's network. When the territory agreed, I was asked to give leadership to the development of Others in Kenya, which I did for five years. Then leaders here in the States approached me about promoting Others in a more visible way here. Kenya is home for me in many ways and, but I felt that this was a door the Lord was opening to grow this ministry and to increase opportunities for women. I returned to the States in 2014 and have been giving Others a full-time focus since then.
How do you measure the impact of Others–Trade for Hope?
April: The stories of transformation behind the products are are the reason why we're doing it. When I first met Ruth, a member of the group in Kenya making products from recycled paper, she was living in one small room with some of her children and doing odd jobs around the local market. She became, you know, very proficient at making products. Family members told her " This is not going to amount to anything." But she persisted and eventually began to earn a steady income, which led to dramatic changes. She saw to it that her children were in school and had what they needed to get a good education. Today she leads the Others group in Kenya. She always had a dream of buying land and building a home for her family. When you begin saving for something it can seem like it will never happen. But Ruth was faithful and determined and saved money over the years that she's been involved with Others.
Two years ago, when I was back in Kenya, Ruth invited me to her home she had built. She was so happy to serve us tea and talk about the faithfulness of God in her life and the opportunity that she had to make this dream a reality for herself and her family. Ruth is just one example of hundreds of women who, given an opportunity, work hard and invest not only in their own future but for their children as well.
Rosie had been in and out of the Salvation Army program for women in Bangladesh who had been trafficked and involved in commercial sex work. She had left the program prematurely, had gotten married and had two children. When we were visiting women in the community in one of their homes, Rosie came in, curled up in a ball in the corner and cried. Her husband had just kicked her out of the house. She was on the street with her two children. She was wondering if she would have to prostitute herself that night in order to have a place to stay and be able to feed her children.
The Army made arrangements for Rosie, and we talked with the women about how we could help these most vulnerable women. One of the first products the women learn to make when they're going through the program are the small embroidered hearts. It's a simple product, but very beautiful. You can hang it on your Christmas tree or on a light. We concluded that it would require selling about 10,000 hearts every year to support vulnerable women like Rosie. When we returned to the States and spoke to our leadership, we launched a 10,000 hearts initiative. And that first year we sold over 15,000 hearts. This is the kind of partnership we want to develop so women like Rosie can have opportunities and make good choices for their future.
Since Others started, over a thousand women have come out of trafficking and prostitution and stayed out. That directly impacts the next generation of children who might otherwise been vulnerable to that kind of exploitation.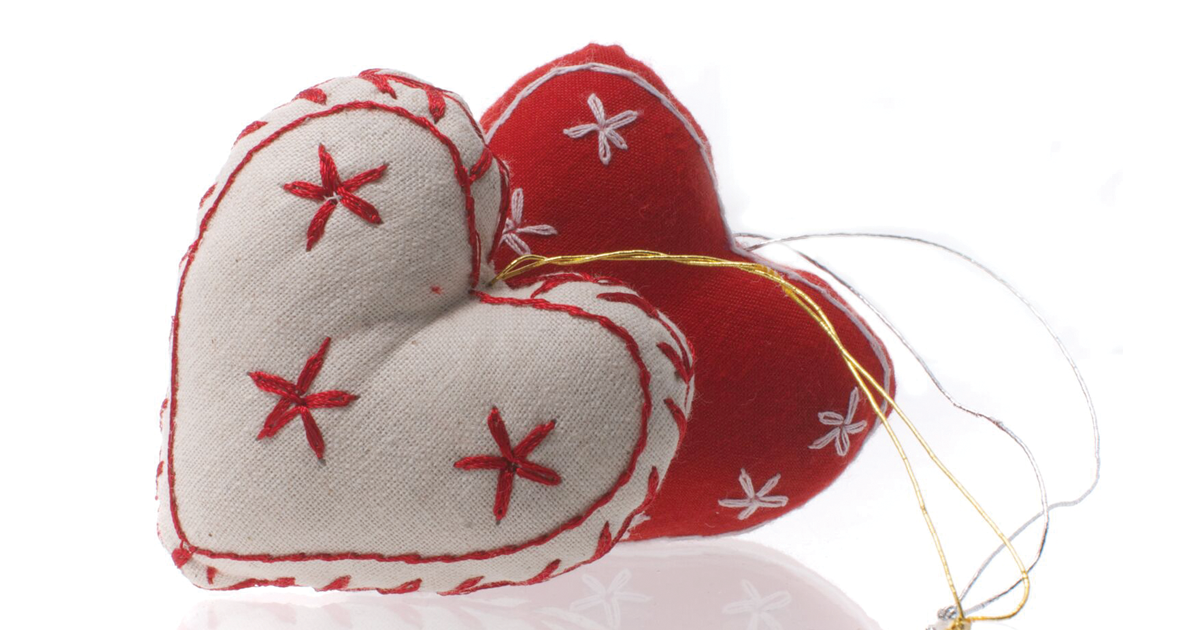 Is Others–Trade for Hope meant to turn a profit?
April: It's to definitely be self-supporting. The goal is to create a sustainable model through partnerships with countries and artisans. The products pay for themselves. People are making a fair wage, often above what is established as the minimum living wage in a particular country. We're respecting the dignity and independence of the people and the work they're doing. When we import products to the States, we make sure that the prices cover not only the payment to the artisans but other associated costs. And in Bangladesh, payments even cover the cost of administration for Others. We would love to see that in every country we partner with.
What are some of the most favorite products?
April: I love all of them. Every single one. They're handmade. Some of the best-sellers have been products that have a lot of detailed embroidery work like the coin purses. We've sold a lot of backpacks and kind of sports bags, as well as jewelry, those products from recycled paper. And now moving into home interior products like things for the kitchen, aprons and cutting boards and tea towels. We have always had a range of scarves available.
It must be a challenging operation to organize and monitor—training, currency exchanges, payments, custom requirements. What have been the major hurdles?
April: Challenges include finding sources for the raw material for products locally and the most economical way to purchase those materials. Then there's the quality control of every single product that's made. Every country functions a little differently, but typically a coordinator has overall responsibility for Others in the producer country and each production group has leaders responsible for communicating orders and transmitting and distributing payments and funds. Often these groups are connected to a local Salvation Army church or community development program and uses the infrastructure for these processes. This also adds a layer of accountability. In many cases groups are registered with local governments so that they can have their own bank accounts and organize themselves to manage their funds.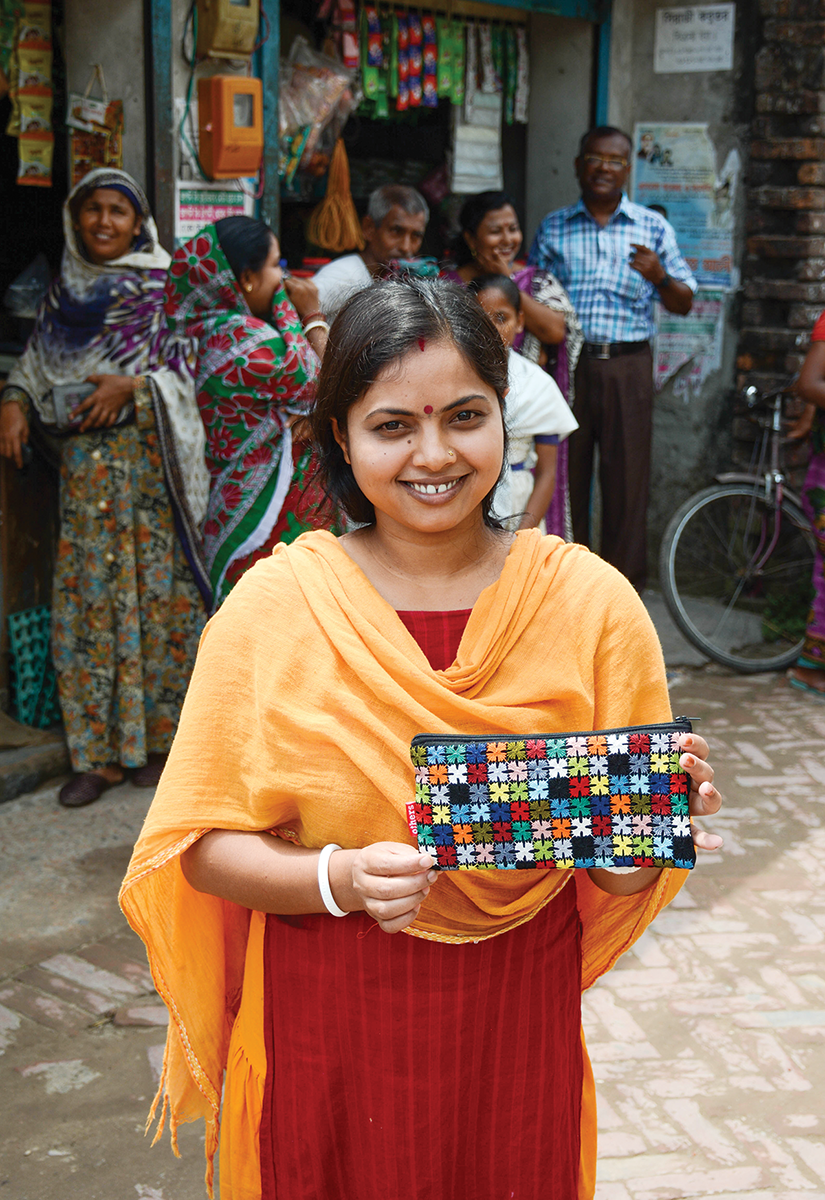 In Bangladesh and Kenya they are exporting hundreds of thousands of products every year and every one of those needs to be inspected for quality. That's built into the fabric of what Other does at the local level.

Others has been around since the late 1990s and still, I'm sure you could go to places in The Salvation Army were people have not heard about it. There's always that challenge of how you reach people and how people know that they can connect and become part of this.

The Army serves mind, body and soul. Is the Gospel considered essential to the initiative?
April: It's really eye-opening for people when, for example, they visit Bangladesh and sit in a local Salvation Army church in a predominantly Muslim and Hindu country and see a Salvation Army officer welcoming and sitting with men and women of different faiths. In a very open environment where they are allowed to pray for and care for people, not only practically but also spiritually. The real change that we hope for people is the life-giving change of having a relationship with Jesus Christ which they can come to know when shown practical love and care. As you form relationships, you're able to share more deeply about what your real motivation is for the work that you're doing. So spiritual awakening is woven into the fabric of what Others–Trade for Hope does.
I first met Sheb three years ago in Bangladesh. He's a Hindu man. The corps officer and his wife brought us to Sheb's home. He was a truck driver until an accident left him paralyzed from the waist down. He had been the main breadwinner of the family. The community had expressed their concern about Sheb to The Salvation Army and said, "We're thinking that he could do sewing for some of the products we're making." So the officer formed a relationship with Sheb and he began sewing products.
When we met him, Sheb was sitting at a sewing machine helping make products to be exported all over the world. As he told us his story, he said that he felt loved and cared for through the ministry of the Army officer in that community, and that it wasn't something he had experienced Before. He said, "I am a Hindu man but here is this Christian man who came and just cared for me and visited me and my family and provided me with this opportunity."
Fast forward three years. after that just a few months ago I was back in Bangladesh a few months ago and was surprised to see Sheb seating in the back of the Salvation Army corps hall where we were holding our meeting. "I'm so happy to see Sheb here," I told the corps officer. "Did someone carry him here because the last time I had seen him he wasn't able to walk." And he said, " let's go and talk to Sheb." As we walked toward Sheb, he stood up and walked toward us. "Sheb, what happened?" I asked. And this Hindu man said "God has healed me! I know that people all over the world have been praying for me and because of those prayers that I am walking today."
We continue to pray for Sheb and for his growing understanding of what the love of God really means in his life, even beyond his physical healing. God is with people in their journey. It is a privilege to accompany them as their stories unfold.
What do you want us to know about the people in cultures where Others-Trade for Hope operates?
April: People have strength. Every person is created in the image of God. One trap to avoid is thinking about people as just poor or needing financial resources. When we do that, we do great disservice to another human being. We need to respect the hopes and dreams the people have, their skills and capacities, their endurance, their ingenuity. So many have such a deep faith and reliance on God and trust that He is always present and is always working on their behalf for their good. Even in the most difficult circumstances, I think we have so much to learn from the faith of people who struggle in material ways that we can't even to comprehend, and yet their faith in God is like a rock, a foundation that they know is true.