Article
"I Rise Before Dawn and Cry for Help"
Thank Him for a new day and cry for help. He will not pass you by!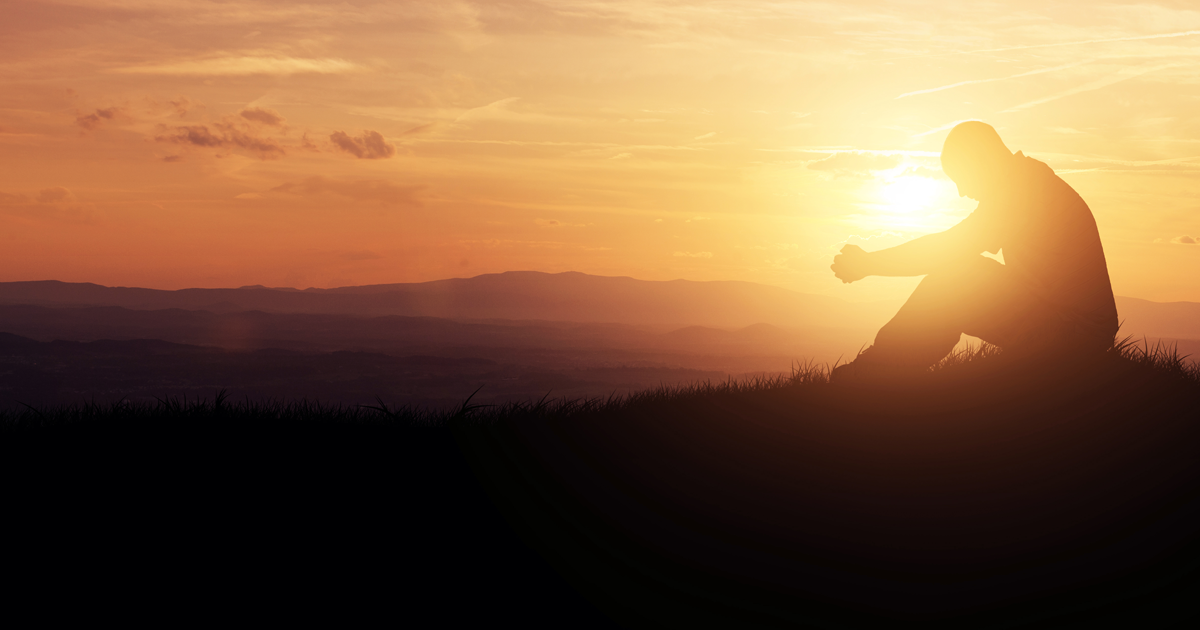 I call with all my heart; answer me, O LORD, and I will obey your decrees. I call out to you; save me and I will keep your statutes. I rise before dawn and cry for help; I have put my hope in your word.

Psalm 119: 145

When is the last time you called out to God with all your heart?
During this COVID season, I called out to God in a special way during Holy Week. My mother, who lives in a nursing care facility, suddenly stopped calling me and my siblings. This is very unlike her because she loves to call and give updates throughout the day. Many questions flooded our minds and hearts. Why hasn't she called? Is there something wrong with her health? Does she have COVID-19?
Like three concerned detectives, my sister, brother and I constantly called the care facility to inquire about her wellbeing. To our surprise, we learned that the pandemic had struck her facility, and they were in the middle of an outbreak. Reports were okay about our mother, but far from easing our concern about her health. Staff members would check on her but always responded that she was sleeping. They assured us she was not experiencing COVID symptoms like many other residents.
This did not stop us from calling each day with the hope that our mother would pick up the phone. The weekend leading up to Easter consisted of dialing, dialing and no answer. Visits weren't allowed because the facility was on lockdown.
The best thing I could do was pray. Each morning, I would rise and go to the Father, asking for His help in this situation. I rose early on Easter Sunday, finished my devotions and was prompted to call her again. I called out to Him and felt Him leading me to not give up! This time, my mother answered the phone. Sadly, she did not know my name or my siblings' names. It was clear that she was suffering from some type of memory loss. A followup call to staff led me to discover that she was diagnosed with pneumonia the day prior, but no COVID-19 test was administered.
Like any son, I arranged for her to receive emergency care by ambulance. Upon arrival, her oxygen levels were at an all-time low. The emergency physician informed us that she tested positive for COVID and arrived just in time for care. This "just in time" moment was clearly "in His time!" My mother had a resurrection Sunday at the hospital. I'm so glad I listened to His nudging to call and act. My mother is now fully recovered from COVID and just longs to return to her favorite activities, especially bingo!
I called to Him in my morning prayers, and He answered! Our God is faithful, and He brought hope to our desperate situation. I'm so grateful for his hand of protection and healing power. This experience enlarged my prayer list. Our family is praying for the entire care facility including the staff, residents and surviving family members who lost loved ones. I'm asking Him to heal our world from this virus and its devastation.
Allow Him to respond to your "call." We have the gift of rising before dawn and bringing our concerns to Him. Even when we can't articulate our cry or don't know what to say, "the Spirit intercedes for God's people in accordance with the will of God" (Romans 8:27).
Thank Him for a new day and cry for help. He will not pass you by!