Frontlines
Meet Our New Writers
Major Ruth New provides content for Spanish-speaking audiences through her series Como Tu. Captain Emmanuel Masango delves into the topic of Grace as our new writer for Spiritual Development.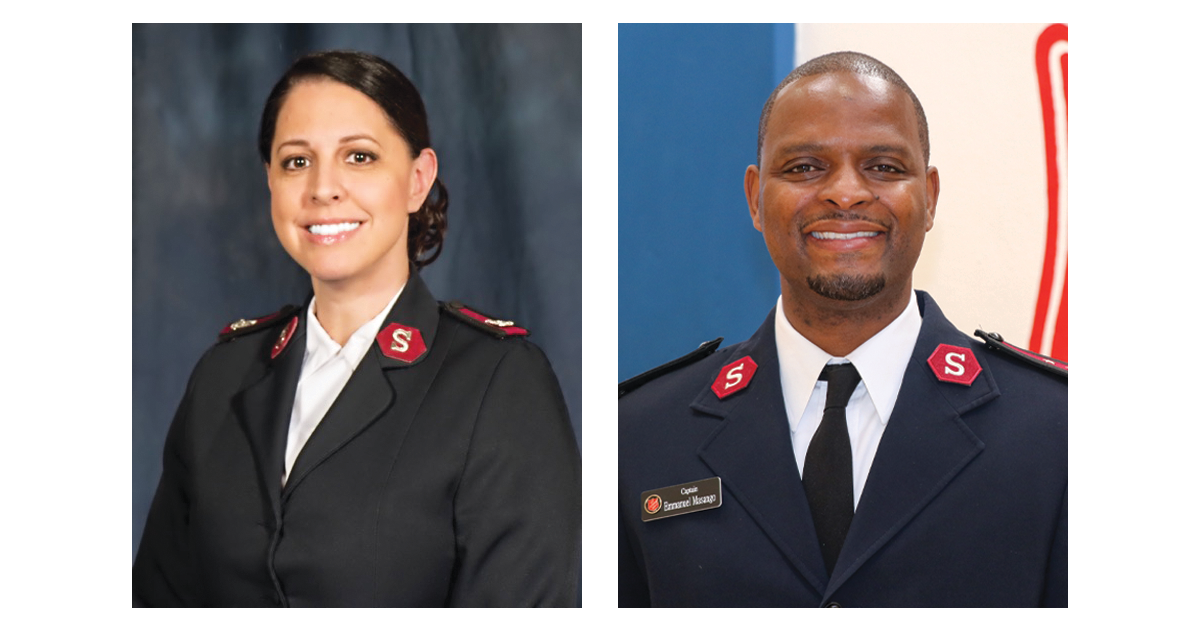 With this issue of The War Cry, we welcome Major Ruth Prieto New, a third generation Salvationist, as the author of our series for Spanish speaking audiences. Her parents were Salvation Army officers in Cuba until their retirement in 2002. Ruth felt God's calling to follow in her parent's footsteps at the tender age of 10 and has dedicated most of her adult life to fulfilling that calling.
Before moving to the United States, Major New served in Jamaica, Cuba and Belize. Since arriving in the U.S., she has served in appointments in the southeast, including Florida, Georgia, Maryland and Texas. She and her husband Richard are the administrators of the Charlotte, NC Adult Rehabilitation Center and have two children, David and Lydia.
Major New holds a BA in Ministry from Nazarene Bible College and an MA in Organizational Leadership from Regent University. Ruth loves books, films, theater and playing board games.
***
Captain Emmanuel Masango begins contributing to The War Cry's Spiritual Formation column by helping us fully grasp the meaning of grace. Captain Masango was born and raised in Zimbabwe and attended the same corps for the first 24 years of his life. He is a fourth generation Salvationist who came to know the Lord at the 13.
In 2002, Captain Masango came to the U.S. to work at Camp Gifford in Spokane, Washington. He met his wife Jennifer in Washington, and they now have three sons. The Masangos are currently corps officers of the Sacramento Citadel in Northern California.
Captain Masango's passions in ministry include people, preaching and intercessory prayer. He also loves soccer, watching movies and playing board games.