Frontlines
News from the Joliet Corps
Here's a Pathway of Hope update from the Joliet Corps in Joliet, Illinois.
The Pathway of Hope provides individualized services to families with children. This national initiative is applied creatively in the Army's four U.S. territories based on local circumstances and the physical, psychological, and spiritual needs of the families involved.
***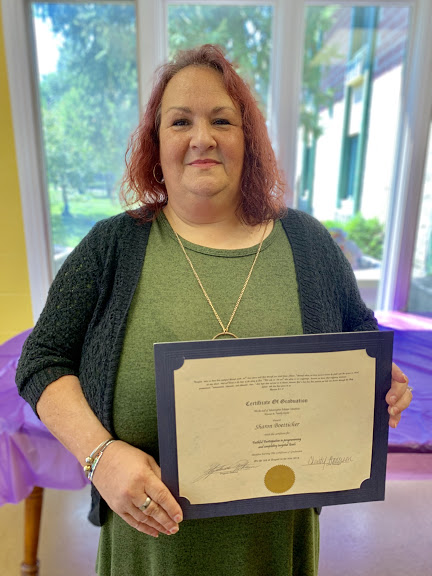 Sharon is in her third month of the Pathway of Hope Program and is currently in school to become a drug and alcohol counselor. She also recently graduated from Morningstar Mission program. Captain Wendy Faundez, Joliet Corps Officer and Pathway of Hope caseworker, spoke at the graduation ceremony. Sharon is working at the corps through the Senior Community Service work program. She attends Sunday Worship Services and helps with the Corps youth program.
Sharon is a graduate of Will County's Bridges Out of Poverty program. Bridges Out of Poverty community support program provides a family of concepts, workshops, and products to help employers, community organizations, social service agencies, and individuals address and reduce poverty in a comprehensive way. "Bridges" brings people from all sectors and economic classes together to improve job retention rates, build resources, improve outcomes, and support those who are moving out of poverty.
Bridges Out of Poverty classes (called "Getting Ahead") meet at The Salvation Army Joliet Corps. The Salvation Army works in collaboration with the community and other agencies. Captain Wendy Faundez is on the steering committee and advisory council. Joliet Corps Advisory Board member, Erikka English, is an active member in engaging with the community and an instructor for the "Getting Ahead" classes. Her leadership is helping Joliet Corps implement Pathway of Hope in the community.