Article
Still Doing Holy Week
May we be reminded that the death and resurrection of Jesus bring light and purposes to our lives. We turn our hearts to seek the best in the lives of those around us.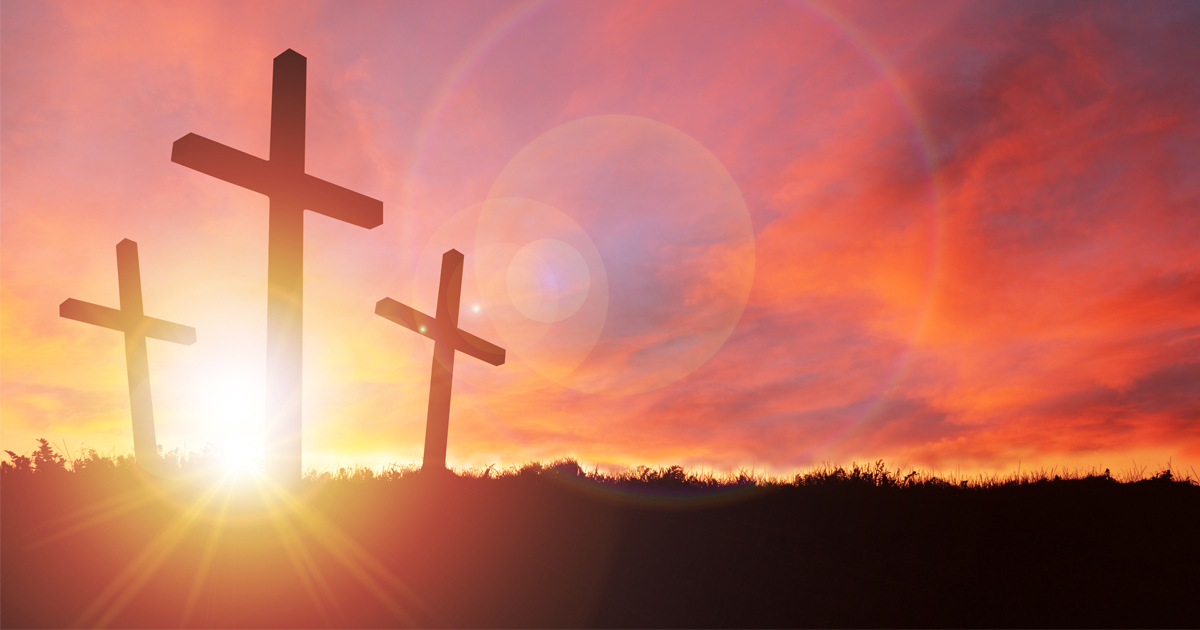 We are about to engage in what will no doubt be one of the most memorable Holy Weeks the world together has ever encountered in some time. The tradition of gathering for worship continues to not be allowed throughout the world. Not as a punishment against faith, but as a preventive strike against an invisible virus. Social distancing and stay at home mandates are in order for many countries and most of our nation.
We do want to extend our sincere thanks to the many Salvation Army officers and pastors who are using the means of modern technology to bring us together digitally for worship each Sunday during this COVID-19 crisis. May God continue to bless, anoint and give you strength as you minister to us.
The thought of not being able to physically attend a house of worship on Easter Sunday is troubling if not seriously depressing to the devoted. For the disciple of Jesus Christ, this week is the apex of our annual faith journey. We work through the passages of scripture from the highs of Palm Sunday to the sorrow of Good Friday to the joy of Easter morning.
We know that this particular Easter will not be the same for any of us, but that doesn't change the facts, nor does it mean we shouldn't celebrate it. How we approach this Holy Week may be different, but we can find it just as meaningful.
We can fall into a routine that thinks that Holy Week is only some sort of historical event. But what we do with this special week goes way beyond the recalling of historical facts. What Jesus did for all of us and for all people at all times affects our eternities.
His life, death and resurrection were true things that happened to Him. But they also happen to us who follow in His steps. This week is a reminder of who we are and what our own lives are about. If not more than ever we are reminded of our mortality. Now is a good time to reflect and go deeper in our faith.
Within the context of Salvation Army ministry, we are driven by the mission of one word: Others. May we be reminded this week, of all weeks in 2020, that the death and resurrection of Jesus bring light and purpose to our lives. We turn our hearts to seek the best in the lives of those around us.
A Scripture for reflection

"When Christ came as a high priest of the good things that have come, then through the greater and perfect tent (not made with hands, that is, not of this creation), he entered once for all into the Holy Place, not with the blood of goats and calves, but with his own blood, thus obtaining eternal redemption. For if the blood of goats and bulls, with the sprinkling of the ashes of a heifer, sanctifies those who have been defiled so that their flesh is purified, how much more will the blood of Christ, who through the eternal Spirit offered himself without blemish to God, purify our conscience from dead works to worship the living God!

"For this reason he is the mediator of a new covenant, so that those who are called may receive the promised eternal inheritance, because a death has occurred that redeems them from the transgressions under the first covenant."




Hebrews 9:11-15 NRSV
A Song for consideration
Because He lives

God sent His Son, they call him Jesus;

He came to love, heal and forgive

He lived and died to buy my pardon,

An empty grave is there to prove my Savior lives.

Because He lives, I can face tomorrow

Because He lives, all fear is gone;

Because I know He holds the future,

And life is worth the living just because He lives.




Bill & Gloria Gaither
The NHQ program department had some in building worship services planned all during Holy Week. We have now shifted to these devotionals. This week we hope to bring you words of comfort, help you to pause and reflect and lift your spirits to rejoice in our resurrected Lord.
Engage in your faith, take some time to consider what the suffering, death and resurrection means to you. Enjoy the devotions that will come the rest of this week to remind you of the significance of God's love in your life.