Feature
The Leadership Ladder: Who's Holding Yours?
"As Christian leaders, we are not competitors, but rather a sisterhood steadying the ladder to greater heights."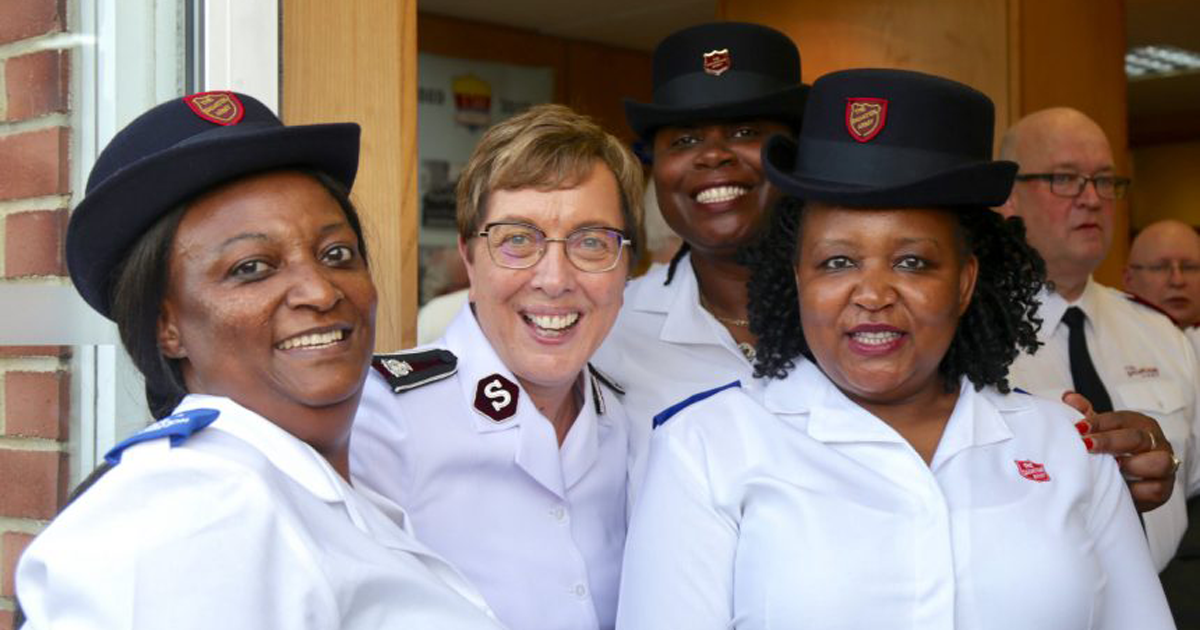 Leadership is the ability to influence others to accomplish a common purpose or achieve a common goal. A leader rises above the group to be in that position of influence, like climbing a ladder. Research in the area of leadership has long debated whether leaders are born or made. The conclusion is generally that it is a combination of nature and nurture. Therefore, to climb the ladder in leadership there must be the natural drive and ambition to lead, leadership skills and the external forces to develop the leader. One aspect of leadership development that men seem to do well, and women not so well, is having a strategic external force, such as a mentor. In many ways, mentors hold the ladder for the emerging leader to ascend.
Unfortunately, there is an under-representation of women in senior leadership positions. The lack of role models or the perception that a leader is an unfit role model places women, especially women of color, in a position of vulnerability. Women do not lead as men lead, therefore without a role model, an emerging woman leader must face the barriers and obstacles (the glass ceiling) without support or developmental advice. Research has demonstrated that leadership development entails identity development. Men transition to more senior leadership positions through imitation strategies, whereas women transfer past learned behaviors into new roles because it worked for them previously. This strategy, or lack of strategy, taken by women places the emerging leader in a deficit position.
The challenge for women is to find role models and developmental resources that will figuratively "hold the ladder." Here are a few ideas for the emerging woman leader:
Read. You may not have a role model of female leadership in your immediate circle. Nevertheless, biographies and articles about admirable women leaders serve as a type of mentoring. Contemporary women leaders include Meg Whitman, Sheryl Sandberg, and Brene Brown. In addition, Christian woman leaders are popular such as Catherine Booth, Evangeline Booth and Eva Burrows.
Take the initiative. This is your life and you cannot be complacent. If your workplace does not have a leadership development program or mentoring program, find one on your own. Take an online course about leadership. Ask a role model to be your mentor and have specific areas in your life/career that you would like them to help you to develop.
Network. Increase your circle of influence. Join a club or society. Learn from both men and women.
Be observant. Study leaders, examine the qualities that make them good leaders. Apply what you observe.
Be visible. Don't shrink from engaging in a conversation with leadership or opportunities that leadership may present to you. Your visibility increases your exposure to further networking.
Have more than one mentor. A mentor may interact in one area of your life/career, while another mentor may engage in another aspect. The more support in holding the ladder, the easier the climb.
A few years ago, I had the opportunity to have a mentor through the Christian Leadership Alliance. Utilizing a questionnaire, I was matched with a woman CEO from an international Christian organization. I already had a woman mentor within my organization, but the outside perspective brought a dimension to my leadership knowledge that was invaluable. I was able to observe the role of a senior woman leader, leading like a woman, and maintaining Christian business practices at the highest level. What impressed me about my mentor was her honesty. Her role, as my mentor, was to provide development for me. She was not my friend, she was my mentor, which meant bringing specific items to my attention that needed work. It was not always an easy relationship, but it was worthwhile. Our mentor–mentee relationship had a limit, which is appropriate. I know that if I would like her advice, I could call upon her even now. However, I have moved forward looking for other role models that are compatible with my present stage of leadership. In leadership, we never stop learning.
Perhaps one of the most difficult aspects to understand regarding women in leadership is the resistance of women leaders to cultivate and support other women leaders. Whether it is a lack of time, lack of desire to invest, or insecurity, senior women leaders do not appear to approach mentoring in the same way as men. The lack of senior women leaders limits the availability of mentors, nevertheless, as women in positions of leadership, we should encourage and involve ourselves in the mentoring of young emerging women leaders. As Christian leaders, we are not competitors, but rather a sisterhood steadying the ladder to greater heights.
References
ELY, R. J., IBARRA, H., & KOLB, D. M. (2011). Taking gender into account: Theory and design for women's leadership development programs. Academy of Management Learning & Education, 10(3), 474-493. doi:10.5465/amle.2010.0046
Resources
Christian Leadership Alliance – Events
"Why Female Mentorship In The Workplace Is More Important Than Ever"
"Advice From Top Women Leaders About Finding a Mentor"
---
This article was originally published by The Salvation Army Women's Ministry Resources.