Frontlines
10 Questions With Marc Belton
The world we live in is volatile, uncertain, complex and is highly unlikely to change. How can we keep our minds and hearts right amid it all?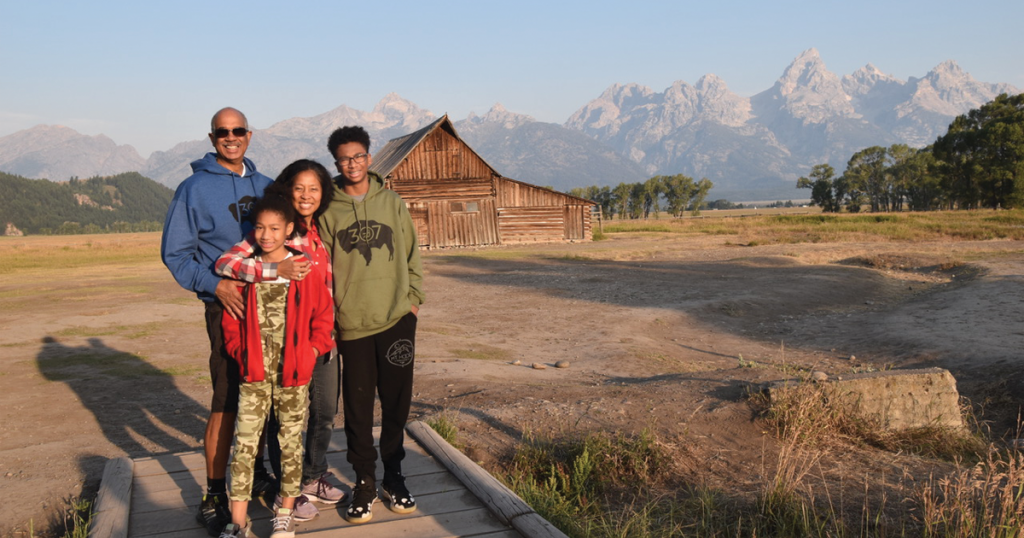 Marc Belton served with General Mills, Inc. for more than 30 years and provided leadership and vision as its Executive Vice President of Global Strategy, Growth and Marketing Innovation. He is a member of the Executive Leadership Council in Washington, DC and serves on the board of directors for U.S. Bancorp, The Salvation Army's National Advisory and The Guthrie Theater. Marc has received numerous awards and recognition, including being named one of corporate America's most powerful African American executives by Fortune and Black Enterprise magazines. Marc resides with his wife Alicia and their two children in Minneapolis.
1. Tell us about yourself and your career.
I had a wonderful 32-year career with General Mills. I'm currently Chair of Minnehaha, a private Christian school in Minneapolis, The Guthrie Theatre and United by Black which is an inner-city collaborative in the Twin Cities. I started a consulting agency named Wisefellows Consulting, which allows me to work with purpose driven businesses, focusing on creating sustainable growth and enabling strategic clarity for companies and not-for-profits. Serving is a passion for me.
2. How did you first start becoming involved with the Army?
I became involved with the Army in 2000 when I was co-chair of a capital campaign for the Northern Division.
3. What do you most appreciate about the Army's ministry?
I love the Army because of their focus. They serve "the least, the last, the lost and the left out" in our communities with the love of Jesus.
4. Who is your most admired leader and why?
The absolute best model of leadership is Jesus Christ. If I have to pick an earthly leader, I would choose Nelson Mandela. He had grace in the face of extreme persecution and wisdom in unifying a nation with extreme divisions.
5. What initiatives from the National Advisory Board are you most excited about and why?
I'm most excited about what we do in the Community Relations Committee. We help the Army effectively connect externally with people, building overall brand awareness, reputation and engagement, as well as building loyalty with the overall donor base. Because of the great work we do in every community, our task is continually fueled from the inside out. While the Army has an advantage over many non-profits because of who we serve, there is tremendous opportunity to extend our growth, reach, and impact going forward.
6. What should The Salvation Army expect of advisory board members at a local level?
I think the Army should look to their advisory boards for solid governance skills, practical guidance and ambassadorship. Advisory boards should be the first line of offense sharing their advice and expertise. Being an ambassador is also very important—the ability to open doors, show unwavering support and create new relationships are central to the growth of the Army.
7. What is your expectation for officers that work with advisory board members?
Teaching people the ministry, listening without judgement and creating windows for effective participation is central to building a vibrant advisory board and Salvation Army relationships.
8. What do you view as the greatest challenge and opportunity for The Salvation Army?
Adapting to change. Finding the "best of both worlds"—which for me is finding the balance between autonomy and granularity and leveraging scale for increased efficiency and effectiveness. Focusing on the bigger picture by not letting the opportunity for increased ministry get crowded out by administrative and other challenges.
9. How does faith influence your career and community?
The greatest challenge is to keep our minds, hearts and actions consistent with a life in Him. There are so many distractions and controversies that can take our focus away on what really matters. The world we live in is volatile, uncertain, complex and is highly unlikely to change. How can we keep our minds and hearts right amid it all?
10. What is your favorite ice cream flavor?
Vanilla Swiss Almond!