Army Archives
"A Helmet Full of Doughnuts"
By now the story is legendary...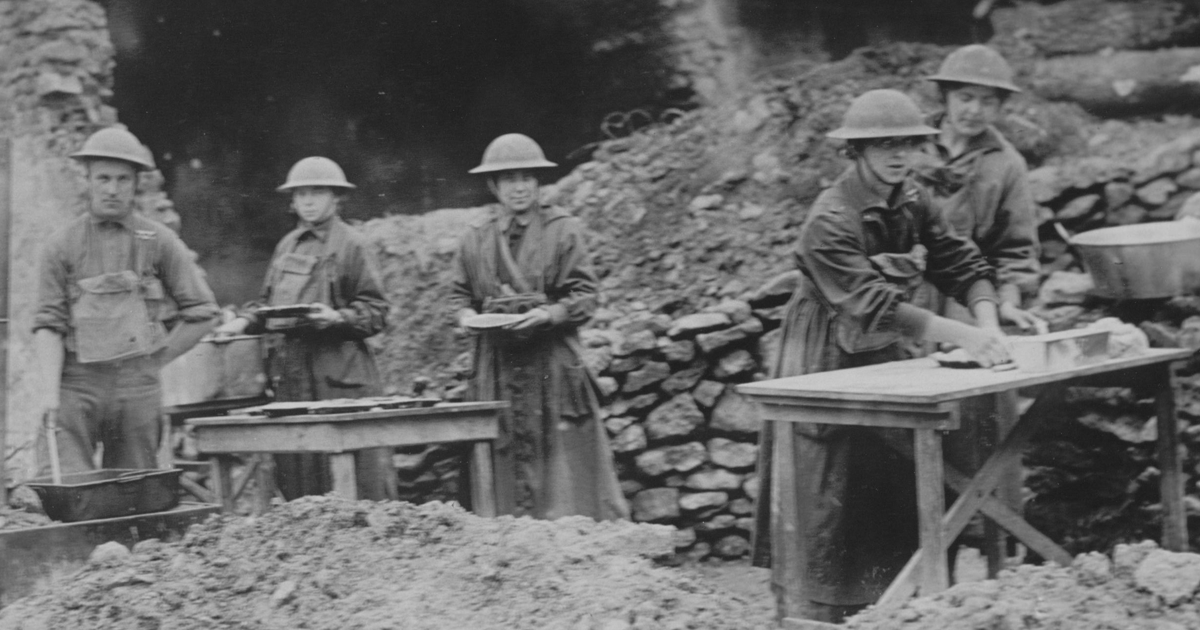 By now the story is legendary. During World War I, The Salvation Army sent officers and soldiers to France to aid the American soldiers with practical ministries, such as letter writing, sewing, a kind word or even a cup of coffee.
During a stop in Montiers, France, Ensigns Helen Purviance and Margaret Sheldon held a little service for the troops and the homesick soldiers found comfort from support back home. The ladies agreed to bake something "American" for the boys. Since they did not have a proper kitchen and a lack of supplies, Ensign Sheldon suggested that they make doughnuts. But by frying the dough using a steel helmet over an open fire, they were able to make due.
The first doughnut was given to private Braxton Zuber from Alabama. Ensign Purviance remembered telling the private that if "it didn't kill him, she would continue making them." The hot doughnuts proved an instant success and were the perfect thing to serve the troops on the frontlines.
Here is an original version of the Amed WWI Salvation Army Doughnut:
Ingredients
5 cups flour
2 cups sugar
2 large eggs
1 3/4 cup milk
5 teaspoons baking powder
1/4 tablespoon salt
1 tub lard
Directions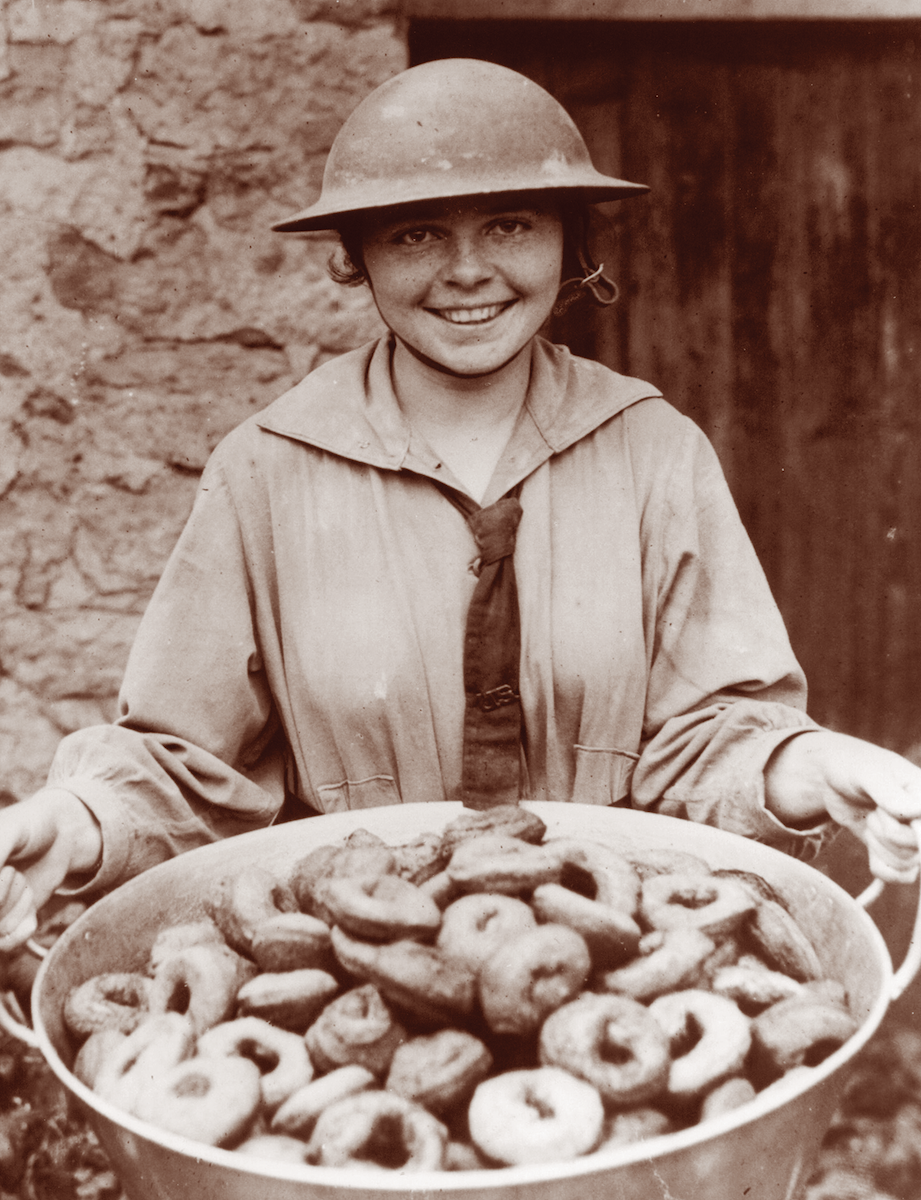 Combine all ingredients (except for lard) to make dough.
Thoroughly knead dough, roll smooth, and cut into rings that are less than 1/4 inch thick. When finding items to cut out doughnut circles, be creative! Salvation Army doughnut girls used whatever they could find, from baking powder cans to coffee percolator tubes.
Drop the rings into the lard, making sure the fat is hot enough to brown the doughnuts gradually. Turn the doughnuts slowly several times.
When browned, remove doughnuts and allow excess fat to drip off.
Dust with powdered sugar. Let cool and enjoy.