Relevant
Interview With Actor Corbin Bernsen: "Sunrise In Heaven"
Legendary TV & movie actor Corbin Bernsen sat down with the War Cry to talk about his latest film production, "Sunrise in Heaven."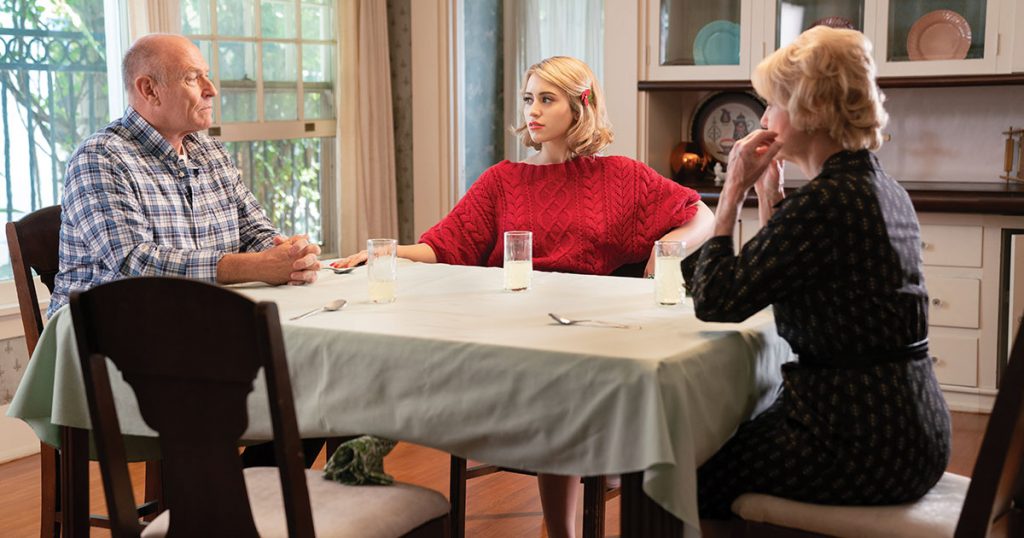 Legendary TV & movie actor Corbin Bernsen sat down with the War Cry to talk about his latest film production, "Sunrise in Heaven." He plays the lead character, Jim, a military man and overly protective father of his daughter who is seeking to spread her wings in a relationship with a young man who is enlisted in the Air Force. Bernsen is best known for his portrayal of the lawyer Arnie Becker in the hit TV series "L.A. Law." Younger audiences will recall him as the father, Henry Spencer, in "Psych," another long-running TV series.
War Cry: How does your personal faith determine what roles you take?
Corbin Bernsen: A larger answer to that is my personal faith is an exploration of faith. I tried to make it clear that my faith is a journey and a discovery. It's a constant education, if you will—an enlightenment. Not everything I do is a faith-based move. I have now a greater understanding of who we are as human beings and our God-given potential. I understand that we are reflections of God, as God's children. If I'm going to play a bad guy, I understand you may not be the character, but by distancing yourself from the character you can become a better reflection of God.
War Cry: In the film "Sunrise in Heaven," you play Jim. There is an external crustiness to him, but there is also an internal softness to Jim.
Corbin Bernsen: Jim knows deep down that his daughter is good. He also knows that this young man is good. He has this struggle inside that will not allow them to let their relationship take shape. A lot of people walk that road. A lot of people say, "Help, I want to be thin. Why am I eating? I want to kick drugs; oh, I'm doing drugs. I want to quit drinking. Why am I having this drink?" We have this kind of struggle within us. [We struggle] to do the right thing, but we don't do it." Jim knows this boyfriend is right. He knows, but he can't let his past go. He can't let his fear go. We have so much darkness in us that is based on fear. And the dark and fear definitely opens you up to the darkness in life. Jim works this guy. He is as good a person as he is an expert marksman. He just can't really fit in with Jim.
War Cry: What were some of your favorite aspects of playing the role of Jim?
Corbin Bernsen: I like the notion of just being a father. I have a lot to go on, as I have four sons. We have such expectations of not only the destination we want for our children but the path that we think they should follow. Often, that's reflected in the past of what we thought worked for us. "I did it this way; therefore, you must too." But you don't take into account, "What if times have changed?" I know what's on the list for my kids. I just wanted them to be good, decent people. I can't dictate whether they are rich or poor, living in a mansion or appearing in a hot movie. I have taught them helping people is vital in life.
War Cry: Who inspires you?
Corbin Bernsen: Well, she's gone—my mother inspired me, God bless her. (Editor's Note: Wilma Jeanne Cooper was an American actress, best known for her role as Katherine Chancellor on the CBS soap opera "The Young and the Restless.") She was a wonderful actress who had this incredible dynamic. She was the one who really put the basic lessons of Christ in my life, teaching me to know right and wrong. She put that in my heart, and I always remember her for that. Other things inspire me, like when I hear a band like U2; you get the feeling they know what they are talking about. You see these people of deep faith… I am inspired by people like that very specifically, because it's okay; you can have faith in Christ and like Him, and you can have rock and roll too.
War Cry: You've been involved with The Salvation Army over the years. What drives you to support The Salvation Army?
Corbin Bernsen: I think actually it started when I was a child, and I saw my first Red Kettle. It is the first place I really understood the notion of charity; contributing even a small amount of money in the kettle goes a long way in helping others. My mother taught me about the importance of giving. I remember telling her I only had a penny, and she told me, "That's your Army." So my first interaction as a child was to give at the Red Kettle. That's why when I designed the snow globe for The Salvation Army, it was really important for me that the Kettle was a part of it, because that was the inspiration.
War Cry: What's the best gift that a fan has ever given you?
Corbin Bernsen: Many people know about my snow globe collection; it's very well documented now. (Editor's Note: Corbin has one of the largest snow globe collections in the world, with 8,000 globes!) I love when somebody gives me a homemade snow globe, because they know I like snow globes. So it's personal, especially if it's one that they made themselves!
War Cry: What's next for you?
Corbin Bernsen: I actually have a film coming out called "Life with Dog." It's a wonderful little film that I wrote and directed. It will be available on DVD at Walmart [and on] Amazon, and it will be available on Pure Flix starting in July.
War Cry: On behalf of The Salvation Army, thank you for all your support over the years, and we pray God's blessings to you, your family and future endeavors.
Corbin Bernsen: Thank you to all in The Salvation Army. I know the work that The Salvation Army does. My relationship with The Salvation Army brings great meaning and purpose to my life, so, thank you.
Corbin Bernsen most recently appeared as Vulcan on Starz's groundbreaking series "American Gods" and Bill McGann in Showtime's "Billions." He and actress Amanda Pays have been married for 30 years and have four sons whom they raised in Los Angeles. Recently, the couple moved to a farm house in Upstate New York and are currently restoring it.