Bible Study
The Apostles in Acts 1
"We cannot receive the wisdom we need until we are willing to pray 'Lord, show us.'"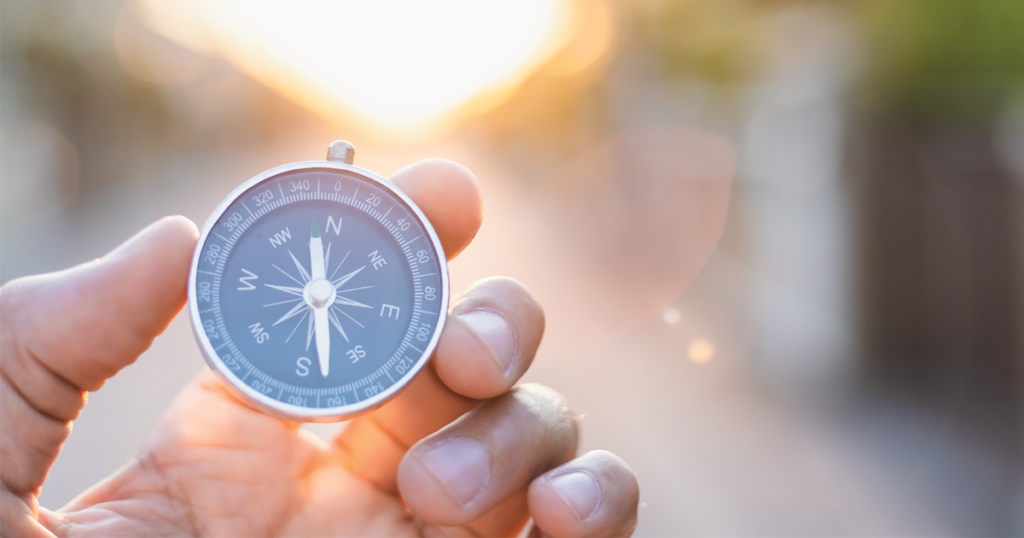 What do you do when you have a problem you need to sort out? Some people research in books, spending a few extra hours at the library. If it is a mobile device or internet problem, we often find our nearest teenage expert. Perhaps you rely on Google or YouTube videos as problem-solving solutions. Experts all over the world make practical "how to" videos to answer nearly any question, solve any problem, or give advice in any creative endeavor. When we don't know what to do, most of us have a standard source we trust for wisdom. As we continue our Bible study series on prayer, we're looking at a time in the lives of the apostles when they had a problem and didn't know what to do. They give us an example of how prayer can be a trusted source in situations where we need wisdom from God.
The book of Acts opens with Jesus' ascension into Heaven. He had been crucified, buried and then resurrected. He spent 40 days after his resurrection "appearing to the disciples and speaking about the Kingdom of God" (v 3). By verse 9, Jesus ascended to Heaven, promising his future return and the coming of the Holy Spirit in the meantime.
The apostles we are reading about in verse 14, witnessed this miracle of Jesus' ascension. They returned to the upper room in Jerusalem, and began to pray constantly. The word "constantly" gives the impression that it is something that was a defining characteristic of these believers. They were always praying. Being devoted to prayer was an expression of their faith. Prayer wasn't something they checked off a to-do list, but a constant source of strength in their daily walk.
The text tells us that the believers became aware of a problem that needed to be addressed: a vacancy in their leadership (v 16–21). It is unclear if it is the prayer that brought that realization about, or if they were aware of it and through prayer, made it a matter before the whole group. But it is clear that they had a situation, and they weren't sure what to do. They had lost their fellow disciple Judas, even though it was of his own choosing and actions, but he was no longer with them. In verse 20, Peter pointed out that Scripture indicates the importance of the leadership needs of the group. He clarified the need to make a decision on who would take the position among them, and two men were nominated.
The answer to their situation wasn't obvious or simple. There were surely a lot of conflicting emotions around the loss of Judas and the need to fill the spot. The need was bigger than they were, and they didn't know what to do. The people of God were bringing this problem to God for His wisdom on how to move forward.
Some of us may feel the same as those disciples felt. Sometimes the problems and dilemmas we face are bigger than a YouTube video can fix. We struggle to do the right thing. We face decisions that ask for a wisdom and grace we're not sure we possess. We are in a situation that requires a decision, and we don't know what to do.
It can be the same for a body of believers as well sometimes. We face leadership needs, decisions on how to spend money for the community, choices between what programs are mission-based and what can be let go. The answer is not always clear. The decision seems a burden. Whether it's a personal situation or a situation in a group that has come to mind, we know something needs to be done, but we just don't know what to do.
When we don't know what to do in life or in our church, we tend to resort to broad generalizations. We label everything and everyone as always against us all the time. When we lack the needed wisdom, we sometimes choose to make up our own because we think it's quicker than waiting on God to answer. Or we decide to live without making any decision, so we don't upset the status quo. We don't know what to do, so we'd just rather not do anything.
In Acts, we see that when God's people prayed, God responded. In verse 24, the author records: "Then they prayed" (NIV). The apostles set a simple pattern for prayer that seeks God's wisdom. They first acknowledged that God has all the wisdom in their situation: "Lord, you know everyone's heart" (NIV). They then asked for what they needed: "Show us which of these two you have chosen" (NIV). The believers prayed a prayer of "Lord, show us" (NIV) and God showed them their answer in Matthias. In verse 26, he was added to the 11 apostles.
God's people prayed for wisdom, and God responded in a palpable way. It's a simple prayer: "Lord, show us what to do." When we're honest, we can sometimes feel like we're wandering around our life and making it up as we go. And we know that will only get us so far. We know we need God's wisdom just like the believers in this passage knew they needed God's wisdom.
The truth for us to cling to today is that when God's people pray for wisdom, God will answer them. "Lord, show us" is a prayer we can claim whether we need wisdom for our life, for our community, or for our church. The circumstances we are facing today are ripe opportunities for us to bring them before God, asking Him to show us the way forward.
Many have seen the social media comment, "Have you prayed about it as much as you've complained about it?" It causes us to stop and ponder that whatever situation where we are in desperate need of wisdom. Do we pray about it as much as we are complaining about it? Are we praying about it as much as we are willing to ask everyone we know their opinion about it? Have you said: "Lord, show me" and then honestly, sincerely waited to hear His answer?
When we pray for wisdom, God will answer. Wisdom may come in what seem to us unorthodox ways, much like the casting of lots in the story in Acts. God's wisdom sometimes gets expressed to us quietly in our heart, a firm conviction in our sense of what to do next. His wisdom can come to us in the form of confirmation from another person. The voice of the Spirit speaking directly to our situation without the other person's awareness of being used in that way. God's wisdom comes to us in our own good common sense, knowing the right and wrong choices to be made.
In situations where we ask God for His wisdom, when we pray "Lord, show us," we are left with the choice to do nothing or to be brave and follow His wisdom in our circumstances. We cannot receive the wisdom we need until we are willing to pray "Lord, show us." The disciples devoted themselves to using prayer as their connection to the true source of wisdom. They prayed together, asking the Lord to show them what needed to be done, and He answered. In those circumstances in your life where wisdom is needed, perhaps the prayer "Lord, show me" would be a good place to start today. 
Questions to ponder
What is your "go to" source for spiritual wisdom in life? A trusted advisor? Scripture?
In what situation do you need to pray "Lord, show me"?