Healthy Habits
Uprooting Your Fears
In all our decisions, God wants us to have courage, put our trust in Him, know and rely on His love for us, ask for His wisdom and receive His strength.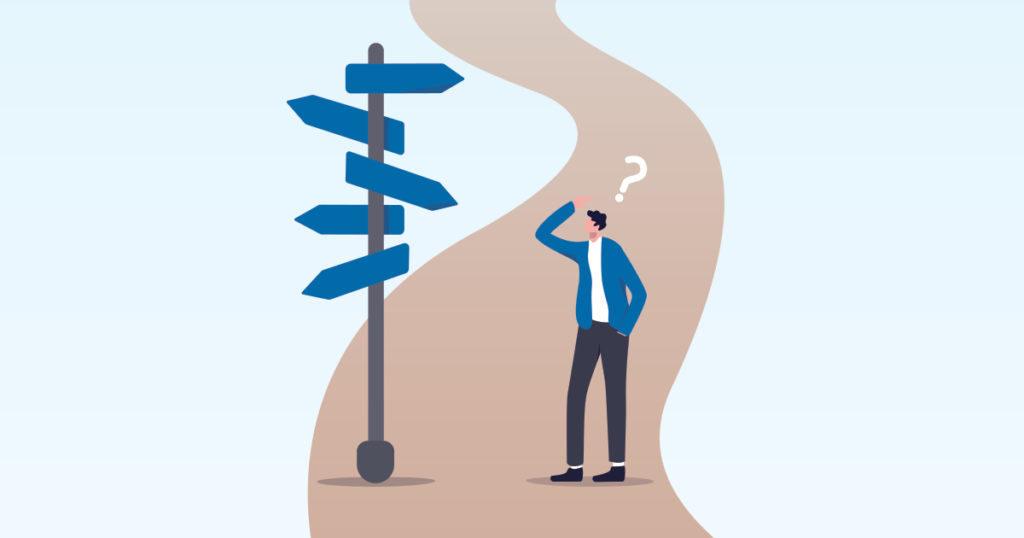 As a young girl, I sat one day on the back porch of our house playing with a flower that had pretty petals. I had a heavy burden on my mind and I needed help in making an important decision, but there was no one nearby to talk with. One by one I plucked those petals, alternating between "yes" and "no" — would I? or wouldn't I? I can't recall which I ended up with, but I do remember my displeasure with the choice and starting over with a new flower whose petals I had pre-calculated to get the answer I wanted.
As adults, when we make decisions, we want to know we can trust the data, trust the process and trust the relationship. However, in a world of phishing scams, fake ratings and all kinds of fraud schemes, it is understandable that fear can overrun our determination to make a wise choice. Of course, we should not live our lives impulsively. God has created us to be social beings who make every effort to develop relationships with others who respect and care about us. Also, as responsible adults, we want to include in our decision making those whom the decision may affect. Having reliable friends or professionals who can give us honest feedback is very important. However, even with helpful guidance, at some point we all must take the risk to make decisions about our lives.
It's hard to trust in yourself if you feel insecure or inadequate. It's easy to overthink, feel anxious or remember when we've been hurt in the past. Indulging in this kind of thinking amplifies our reluctance to trust that God made us, knows us, loves us and wants us to ask Him for help. It is likely we will encounter difficulties in making decisions in this increasingly complicated world. A story in the Bible tells us about a man experiencing overwhelming fear who was having a difficult time in making a courageous decision. He finally proclaimed to God, "When I am afraid, I put my trust in you" (Psalm 56:3 NIV). God is waiting for us to trust Him and ask for His help because He loves us. Author Brennan Manning puts it this way: "A human heart which trusts that it is loved gives God pleasure. Trust is our gift back to God."
To stop the fears, loosen the hold that overthinking, worry and anxiety have on you.
It's important to reconnect with who you are now, in the present, if you've been hurt in the past. Otherwise, the past will continue to affect your future. Undoubtedly, you've grown and matured. Taking a lot of time to make decisions to move forward with your life is often considered the wise thing to do, but wasting time doesn't always give a better analysis. I once was on a jury where we listened for three weeks to competing witnesses, all top-notch in their field, only to have the case settled out of court since neither side was completely convincing. We waste time and energy striving to make decisions, both large and small. Maybe it is because it feels too risky to rely on God's immense love for us and His desire to help us with our challenges. 1 John 4:15-16a says, "If anyone acknowledges that Jesus is the Son of God, God lives in them and they in God. And so we know and rely on the love God has for us" (NIV).
What is it you want?
Can you define your values and list your true desires? Or are you just drifting along without making any decisions or effort? Roy Disney once said, "Decision making is easy when your values are clear." Do you know where you are headed? Knowing what you value can help you narrow your choices in the face of too many options — even if several of them are "good" choices. What is worthy of your time and effort? How do you reorient yourself back to that?
Don't allow yourself to be shaped by old fears. Ask yourself if taking on a new obligation is the right thing for you currently. Do you need to remove an old obligation first? Know your answer to "why." Is this decision irreversible? Who else will be affected by this decision? Research suggests that people more often regret what they didn't do, such as trying something new or reconnecting with an old friend, rather than the things they did do. However, research also shows that 25 percent of Americans make purchases they later regret. To make more confident decisions, align your choices with your values and know your "why." Author Tony Robbins shares, "Your life changes the moment you make a new, congruent and committed decision."
Make a plan for future decision making.
Growth and happiness have a strong connection, as do effort and joy. Pay attention to your hopes and desires. What brings you satisfaction? Often, we feel satisfaction when we are courageous enough to take steps toward our goal or purpose. Nelson Mandela once said, "May your choices reflect your hopes, not your fears." Taking ownership of our decisions is a commitment. It's a willingness to bring everything you have to the table. When you do that, your efforts feel worthwhile. Writer Wilfred A. Peterson encourages us when he says, "You are only one decision from a totally different life."
Discover peace within.
I was recently watching a TV program where the main character was considering two equally good options. Her friend offered to toss a coin to help her make the decision. As her friend sent the coin into the air, she calculated just right to snatch the coin mid-air. She then asked the main character, "Which side of the coin were you hoping for?" Immediately the main character knew in her heart the decision she wanted to make.
Some good questions to ask yourself might be: Is your body shutting down or is your instinctive gut reaction sending you a warning? Are you shrinking yourself to try to fit? A healthy decision can and should bring peace, purpose and point the direction to go forward. A reminder to us that God truly cares about our decisions and wants to be our help is found in Isaiah 41:10, which says, "So do not fear, for I am with you; do not be dismayed, for I am your God. I will strengthen you and help you; I will uphold you with my righteous right hand" (NIV).
Making decisions and planning for our future is not as simple as it was in the past and will continue to become more complex. We shouldn't rely on flower petals or a coin toss. A favorite Bible verse I continue to glean says, "If any of you lacks wisdom, you should ask God, who gives generously to all without finding fault, and it will be given to you" (James 1:5 NIV). In all our decisions, God wants us to have courage, put our trust in Him, know and rely on His love for us, ask for His wisdom and receive His strength.